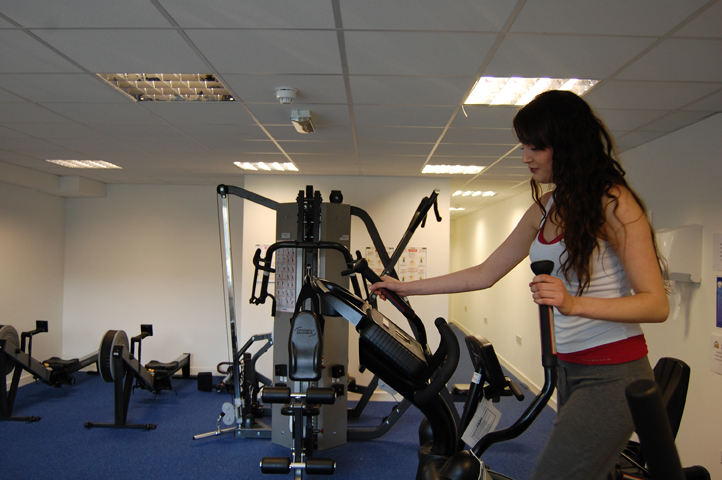 Daunting as it might be, did you know that working out during your workday is a great way to keep healthy and productive? Not only does exercise during the day help you sleep better, reduce stress, increase your energy levels and improve your mood. It is also credited as boosting productivity in your workday!
Here at The Business Centre (Cardiff), we're really big on the importance and benefits of wellness and wellbeing at work. We're always on the lookout for ways to get more balance into our workday. So, if you're searching for some motivation to grab your trainers and get away from your desk, read on to find out some of the benefits of working out during your workday!
Prevent workplace stress
Working out during the workday can prevent workplace stress from various sources, including sitting for long periods, frequent interruptions and looming deadlines. Working out during the day will help you handle those stressors more productively by decreasing your heart rate, boosting energy levels and improving your mood.
Improve your attention span
We've all been there, right? You're up against a deadline, and you just can't focus on getting it done. It sounds counterproductive but take some time away from your desk, work out or go for a walk and then come back to it. It's hard to focus on a task when you're feeling stressed or anxious, and working out can help you better manage those emotions.
Working out during the day will also make it easier to stay focused on tasks for longer periods instead of feeling frustrated because you're itching to take a break! This is because exercise helps give your brain the energy it needs in order by releasing endorphins which provides you with a productivity boost.
Look after future you
As well as being amazing for our mental health, managing anxiety and stress. Exercise also reduces our risk of developing chronic conditions like heart disease, diabetes, and hypertension later in life.
Improve your mood
Just like how exercise can help improve a person's focus, it also can make you feel happier. When we work out, it releases endorphins which are chemicals that produce feelings of euphoria and happiness! This will not only make you more productive for longer periods, but you'll be in a better mood too!
Exercise has also been shown to reduce anxiety by lowering the levels of stress hormones circulating through your system.
Get your heart racing at The Business Centre (Cardiff)
Working out for just ten to fifteen minutes during your lunch break can help you feel more energised and ready to tackle the rest of your workday. And just 30 minutes of exercise can provide you with a two-hour creative boost!
Did you know that we have a gym right here at The Business Centre (Cardiff)? So, you don't even need to travel anywhere and use up any of your precious lunch breaks to get your endorphin and productivity boost! Our gym is open to all office-based clients 24/7 with swipe card access.
If you're ready to get your heart racing, why not pop down to our onsite gym, complete with changing rooms, shower facilities and modern equipment today?
As well as our modern gym, The Business Centre (Cardiff) comes fully equipped with a range of amenities including super speedy broadband, breakout areas and a friendly reception team. Plus, the best cafe in Barry, Mel's Cafe, is onsite! So, if you're a business looking for serviced offices with everything included, why not contact our team to find out how our business packages could support you?