Sometimes, it is easy to get caught up in the doom and gloom of the news and forget that care and compassion surround us everyday. In fact, it has been proven that watching too much news leaves us feeling overwhelmed, anxious and depressed about our society and the world as a whole. Which is why we're delighted to announce that this month's Customer of The Month is Caremark Cardiff & the Vale of Glamorgan.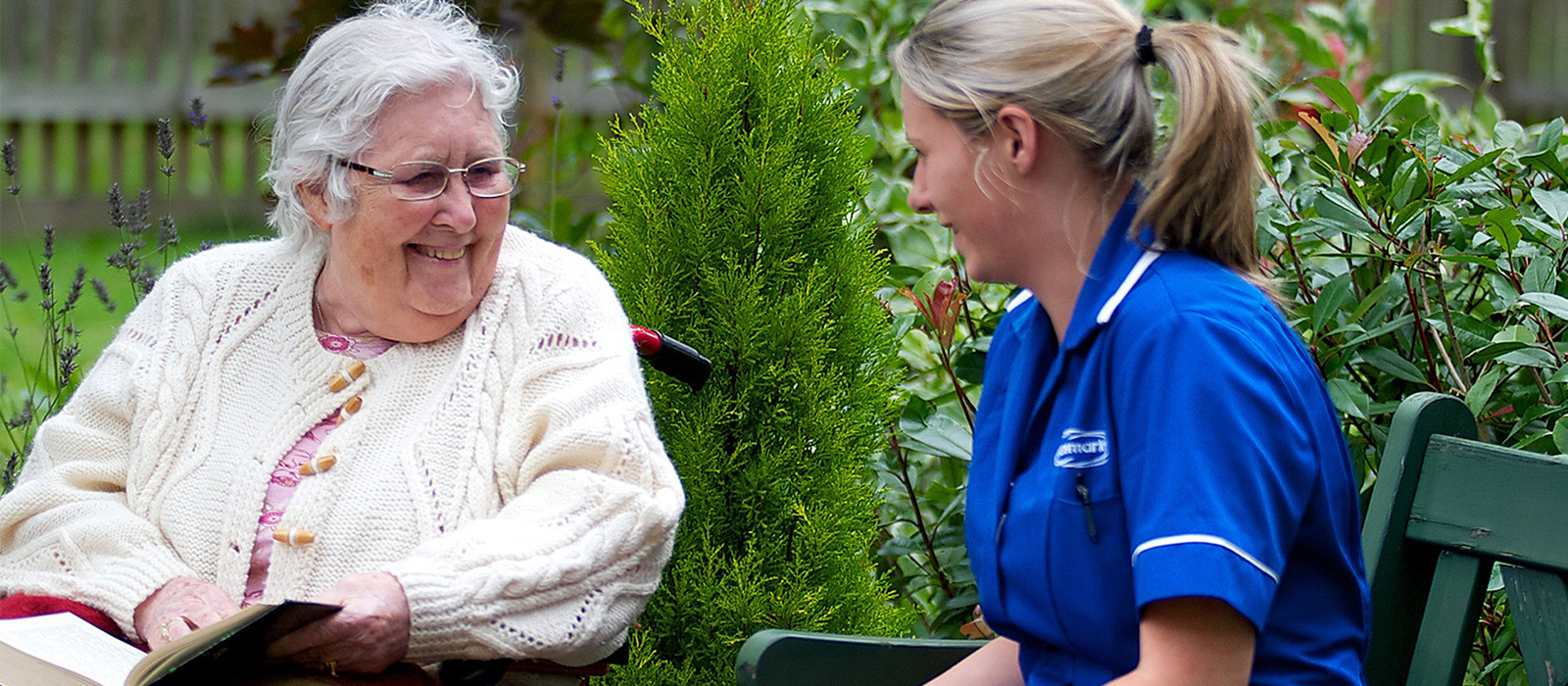 Sharan and her team at Caremark Cardiff & the Vale of Glamorgan have recently joined us here at The Business Centre and are striving to make a real difference in our community in Cardiff and the Vale, providing compassionate care for those that are vulnerable. Sharan is the Managing Director of Caremark Cardiff & the Vale of Glamorgan and has an amazing 25 years of experience in caring for others, first joining the healthcare profession when she was just 18. Sharan is trained in a number of healthcare professions and is a nurse (RGN), Midwife, (MW) and Health Visitor (SPHN). She worked for the NHS all her career until beginning her new position at Caremark and creating the Cardiff & the Vale of Glamorgan branch of Caremark. The Caremark HQ is based in Brighton.
From her long career in healthcare, Sharan understands the challenges of providing care to vulnerable individuals with complex or unique needs. Especially in populations of diverse ethnic cultures, having worked as a Midwife and Health Visitor across all territories of Cardiff and Central and East London. Her first job out of school at 18 was as an Ancillary Nurse at the Pen y fal hospital in Abergavenny, which is where she got her first taste of caring professionally and felt compelled to make a difference in the world!
Sharan's dedication to caring for others and ensuring that they receive the highest quality of care and support at their most vulnerable reminds us of the great kindness that exists right here in the Vale! Many of the patients that Sharan and Caremark Cardiff & the Vale of Glamorgan work with suffer with debilitating mental illness such as Alzheimer's and Dementia. Caremark train their staff in Alzheimers and other mental illnesses such as Dementia which enables them to give thoughtful care plans based on their current needs. Caremark's care and support workers are expertly matched to their clients in order to build trusting relationships. By supporting their clients with longterm or challenging illnesses on a daily basis they are able to live at home for as long as possible but also have the quality of life they deserve. Caremark work closely with families, relatives and other members of their multidisciplinary team to ensure they are supporting their clients and providing a high quality of care.
Devastatingly, in the UK someone develops Dementia every three minutes and there is currently no cure for the illness. Caremark's dedication to working and caring for those affected by Alzheimer's and Dementia is what has encouraged them to take part in the Alzheimer's Society's first ever Cupcake Day on 14 June 2018 to raise money for this debilitating disease and aid them in making strides towards a cure as well as continuing to support those affected by Alzheimer's and Dementia.
Sharan and her team are an inspiration to all of us here at The Business Centre, whilst many of us were out enjoying the lovely weather of the recent bank holiday or spending special holidays with our families, Sharan's team are dedicated to providing expert care to those who need it most here in Cardiff and the Vale. Which is why we hope you'll join us in digging deep to make a donation to their fundraising efforts for the Alzheimer's Society Cupcake Day! Whether you take part in the Bake Off or donate to their Just Giving page here, no donation is too small (or too large)! We'll be there on the 14 June to enjoy a cupcake (or two!), we hope to see you there too!
Caremark Cardiff & the Vale of Glamorgan are just one of the many interesting businesses that are part of our community here at The Business Centre. Whether you're looking for meeting rooms, use of our call answering service or co-working space, we can perfectly tailor a specific package for almost any type of business from freelancers all the way up to teams of 14. Plus, all The Business Centre residents can take advantage of our 5* onsite gym as well as a delicious meals and sweet treats from Mel's!
To find out more about Caremark visit their website here.
Categories:
Charity
,
Events
,
Meet Our Customers