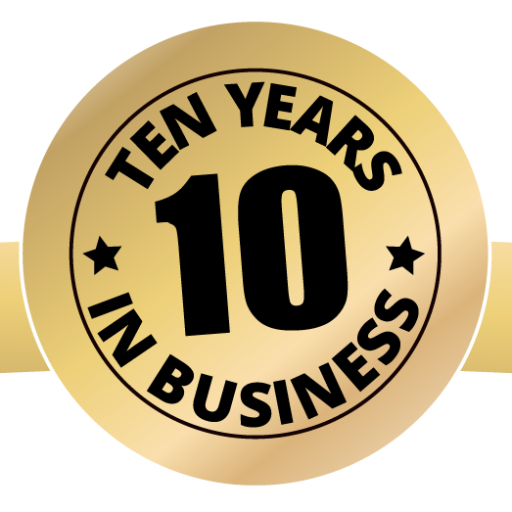 2017 has been a very special year for us here at The Business Centre (Cardiff) Ltd as we celebrate our 10th year!
To celebrate this anniversary, we would like to invite you to join us for a very special day. Mel from Mel's Cafe will be hosting Barry Bake Off to raise money for Macmillan Cancer Support and taking part in the World's Biggest Coffee Morning, with a top prize of an Afternoon Tea for two at Cardiff's Park Plaza! In addition to this, we will be reminiscing about the journey so far and raising a glass (or two) of prosecco to everyone who has helped us get this far and to celebrate our amazing business community here at The Business Centre!
When we first started back in 2007, we had no idea that we would develop and grow into the mature business that we are today. Although we opened our doors in 2007, the idea of The Business Centre was born in 2005 when Gordon Mason was heading up the Space Centre Self Storage, a company within the Masons Group. At the time, he was asked by a company who stored their stock with the Space Centre Ltd if there was any office space on site available. As the Space Centre Self Storage didn't have any office space at the time, the company left to search of a combined office and storage space solution. It was at this point, Gordon began to research the availability of offices within the Vale of Glamorgan and surrounding areas. It became apparent that there was lack of office space available and that there was a business opportunity available for office rentals.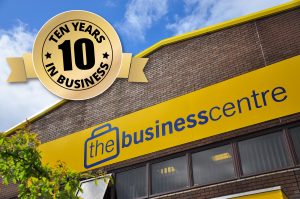 Our building was originally a national parcel distribution site that had been unoccupied for two years. The conversion of the disused warehouse into a fully serviced office facility was huge! It involved creating a second floor mezzanine, the fit out of 50 office suites and included the installation of high speed broadband and a telecoms infrastructure along with a state of the art reception area, gym facilities, what is now Mel's Cafe and conference rooms. Thanks to some funding from Welsh Assembly Government through the matching funding improvement grant, we were able to also create a car park for 120 spaces, all in all, the refurb took 18 months, including the internal conversion and the car park.
Here we are in 2017 and we are incredibly proud of our team and how they have achieved amazing things over the past 10 years. We have become a mature business centre with occupancy levels averaging 96% and have been fully occupied on a number of occasions. As for the future, we'll continue to strive towards providing our customers with the 5* service they've come to know and expect from our flexible, professional and highly supportive business model. But really, we just want the next ten years to be as successful as the past ten years!
So we hope to see you there for a slice of cake and a glass of prosecco to celebrate our 10th birthday alongside making a small (or large!) donation to an incredibly worthy cause, Macmillan Cancer Support!