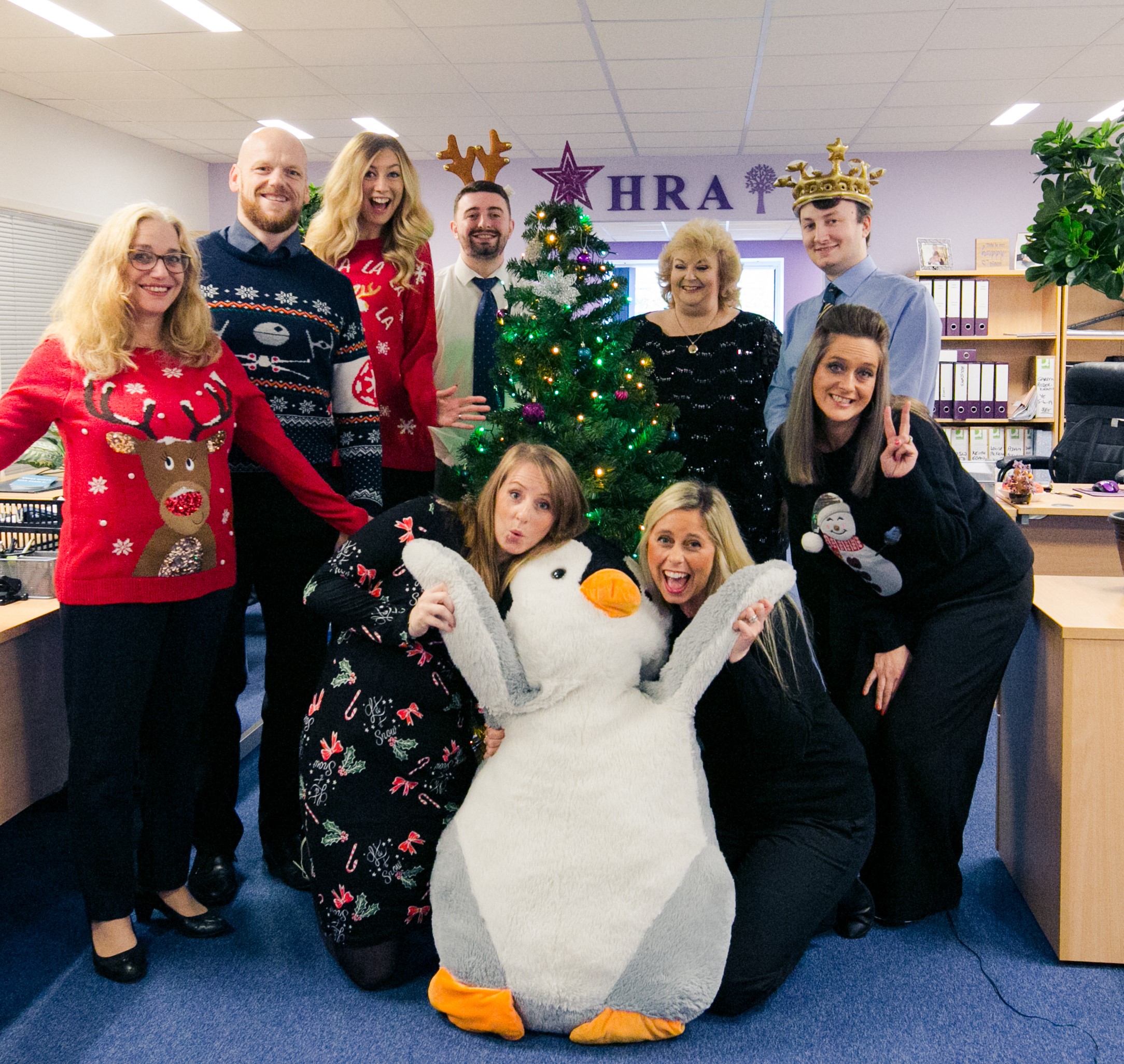 Some of Santa's favourite little Elf helpers will be making an appearance at The Business Centre (Cardiff)!
The team at HRA Accounting will be taking part in Elf Day to fundraise for the Alzheimer's Society to raise money for people affected by dementia.
Their staff members will look the part, dressed as elves and visiting all of the offices with a range of sweet treats plus the opportunity to participate in 'Guess the Name of the Elf'. A bottle of bubbly is up for grabs if you guess the right name!
Lots of businesses and schools across the UK will be taking part in a day of national fundraising, it's the perfect way to raise money for people affected by dementia by spreading some festive cheer!
There are two ways that you can get involved. You can either wait for Santa's little helpers to knock on your office door and buy a cake (or two!), or you can donate via the HRA Just Giving link. What better way to raise some money and a bit of festive spirit!
We love how our business community here at The Business Centre (Cardiff) comes together to raise money for charities and those in our local community. So, let's all come together and support HRA Accounting to raise some money for the Alzheimer's Society by getting involved in Elf Day!
Plus, don't forget that Four Weeks of Christmas kicks off this week! With Along Came Loni cards specially designed for Armed Forces charity, Woody's Lodge, on sale in Mel's Café and Nicola's Nik Naks bringing in her handmade gifts; we can't wait to get the festivities off to a flying start! Find out more about the line-up for Four Weeks of Christmas here.
Here at The Business Centre (Cardiff), we love how supportive our business community is, from fundraising to install a Welsh Hearts public defibrillator here at the centre to raising money for the Movember Foundation! If you'd like to join our business community, why not come for a tour and see how The Business Centre could support you?
We are located just 10 minutes from Cardiff Bay, Dinas Powys and Penarth. Our modern facility comes fully equipped with a range of amenities including super speedy broadband, breakout areas, a friendly reception team and free access to our modern gym. Plus, the best cafe in Barry, Mel's Cafe, is onsite! Whether you're a freelancer looking for a Business Address with full business support, looking for flexible meeting room hire in the run up to the festive period or a business with up to 14 employees looking for serviced offices, our packages can be perfectly tailored to suit your needs! Why not get in touch with our team to find out how our business packages could support you?