Meet the Team – James Mason, Centre Manager
What makes The Business Centre so successful and one of our biggest compliments is consistently, how friendly and lovely our team is and how everyone feels like part of a big family! We love to hear this, because we are one big family! The Business Centre at its core is a family-run company with a passion for making businesses feel at home with us and providing support in any way that we can.
This ethos runs to our core and including our centre manager, James Mason. James joined the Masons Group in 2007 with an objective of running the new family business project: The Business Centre (Cardiff) Ltd which was a relatively new concept at the time, the provision of serviced office space, business support and meeting room hire. At first, there was another manager working alongside James in The Business Centre whilst he was still learning the ropes and what it meant to run a business. However, by the age of 21, he had completely taken over the running of the centre and was managing a team of 6 people!
When James Mason was 16/17 and thinking about the family business, he was stubbornly determined to find his own career path separate to the Mason family name. However in June 2007, when he was 17 and finishing his A-Levels in Business Studies and Physical Education, he could just feel that the company needed something new and fresh, there was something niggling in him to contribute to and develop the family business. The focus had always been on Removals and he knew they needed new blood to expand and grow. He knew he was capable of making a big difference and to take the company to another level. The Masons Group of Companies now consists of three companies, two of which James runs: The Business Centre (Cardiff) Ltd and Masons Self Storage.
James completed his ILM Firstline Management course back in the first 3 years with the company, however, most of his management experience has come from hitting the ground running and sometimes jumping and taking risks, some which have paid off, some have not. He didn't go to a Business School to learn how to run a business but simply he had to learn on the ground. Currently, his management experience has so far spanned nearly 7 years and we're proud to say that in the past 7 years The Business Centre has been continually at least 90% occupancy levels and excitingly, we have conquered 100% occupancy twice spanning 2 and a half years since James has been the manager here!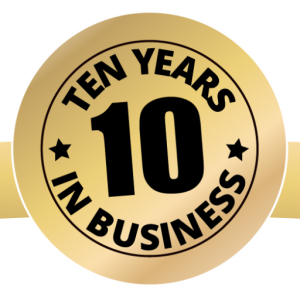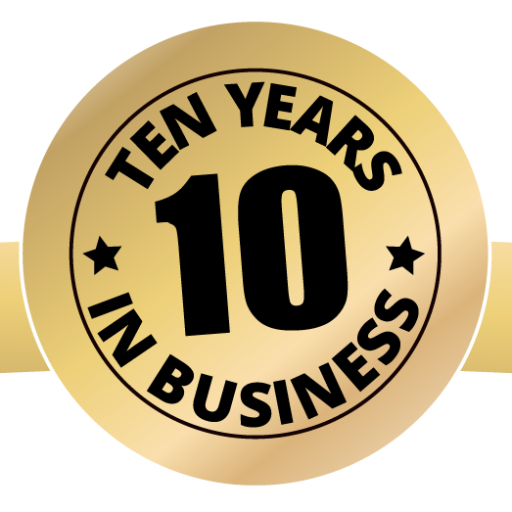 Over the past 10 years, we have helped and supported over 300 small businesses by providing flexible business support services to help them grow and expand into successful and flourishing companies! Our tight-knit and attentive team guarantees that all of your requirements and needs are met, no ask is too small or too large; from 6am breakfast networking meetings to providing a bit of holiday cheer at Christmas and support to our many Virtual Office clients from Cardiff and around the Vale of Glamorgan. ! We really thrive on being an attentive team here at The Business Centre, being a family business means that here at the centre we are more like a community, supporting local businesses than anything else.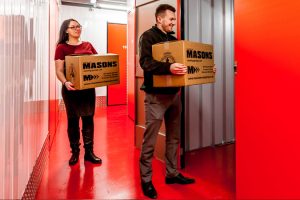 As previously mentioned, The Business Centre is only one of the companies that James manages and back in January 2016 we were close to finalising a full renovation of the Mason Self Storage facilities which would result in increasing the storage units and containers from 100 to 244, totally renovating the building to include new state-of-the-art ESCORTA lifts, new technology to allow 24/7 access and turning Masons Self Storage Ltd into a state of the art Self Storage facility that stands heads above the competition in the Vale of Glamorgan. He successfully oversaw the project and has been running that business alongside The Business Centre ever since. Excitingly, in the summer of 2017, only a year after the renovation, we had already increased to 98% occupancy at Masons Self Storage even with the extra 144 storage units, and so, this month, September 2017, a new expansion project is underway to grow the capacity of the Storage facility even further!
Running two businesses doesn't leave a lot of spare time, but when James isn't at one of the sites, he really enjoys playing a round of golf and spending some time in the gym, as well as discovering local eats and restaurants to explore with friends and family. A super film buff, James takes full advantage of his monthly cinema pass! Although, he's always just as happy curled up on the sofa at home getting addicted to a new box set!
The Business Centre celebrates it's 10th year anniversary on Friday 29th September in conjunction with Macmillan Coffee Morning and Mel's Great Welsh Bake Off. Please come and join us at Mel's Café, the heart of The Business Centre.
Categories:
Meet the team