Meeting Room Hire in the Vale of Glamorgan
If you're looking for the perfect space to hold a meeting or a event then look no further than The Business Centre. Whether you need somewhere new and fresh to inspire your team or to give a client presentation away from your normal place of business, meeting room hire at The Business Centre is convenient and flexible, it's easy to get to and there is free onsite parking.
What's Included in the Meeting Room Hire?
Reception and break out areas
Free Wifi
Flip charts
Projectors
Dedicated conference co-ordinator
Room layout adaptation depending on your group
Free onsite parking
In-house catering is also available:
If you need catering for your event, our in-house caterer Mel, can provide refreshments from fully cooked breakfast and trays of sandwiches to buffets of finger food.
Client Reviews
Excellent feed back from my 10 delegates for the two days we used the event. Also excellent reviews of the food from Mel. I would wholeheartedly recommend this venue
The staff at The Business Centre are very helpful; no favour is too big to ask of them. Everyone that rents office space in the building is also very friendly, creating a relaxed working environment. I have been based in The Business Centre for two and a half years and I hope to stay for many years to come!
Modern facilities in a great location. Very helpful, friendly and approachable staff including the management team. Office spaces are great as well as areas to sit down and relax for a break etc. All kept clean and tidy. Community events that are often held within the Business Centre help create a positive atmosphere within the building. It's a great place to come to work.
Professional Support to ensure your meeting or event goes smoothly
Our meeting room comes with top of the range tech equipment, including projectors, free WiFi and your own dedicated Conference Co-ordinator to ensure everything with your meeting or event goes smoothly! We have recently refurbished the room making it even more inviting to our customers, clients and visitors. It's been painted a lovely grey colour and new placemats have been designed for visitors to add notes during their meetings.
We have also added new mugs for tea and coffee, glasses and jugs for water, plus Twinings Tea and squash. Mints and sweets are complimentary to the room and are included within the rental.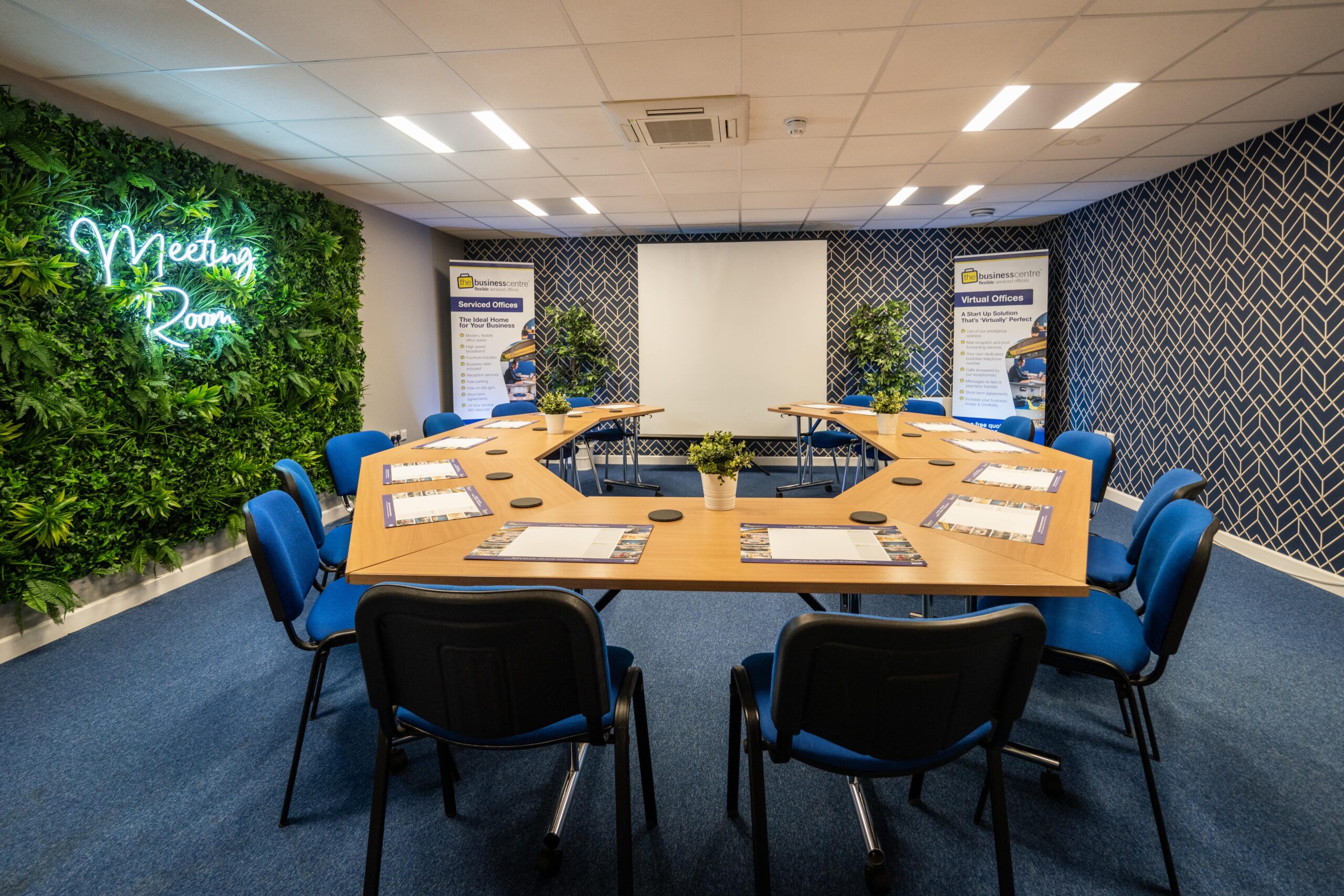 Customer Benefits
Minutes from Cardiff & the M4
Avoid city centre traffic
Good public transport links
Free parking
First class IT support
Stay healthy in our free in-house gym
Secure 24/7 access
Meeting rooms for hire
On site cafe and catering
Informal break-out areas
Get A Quick Quote