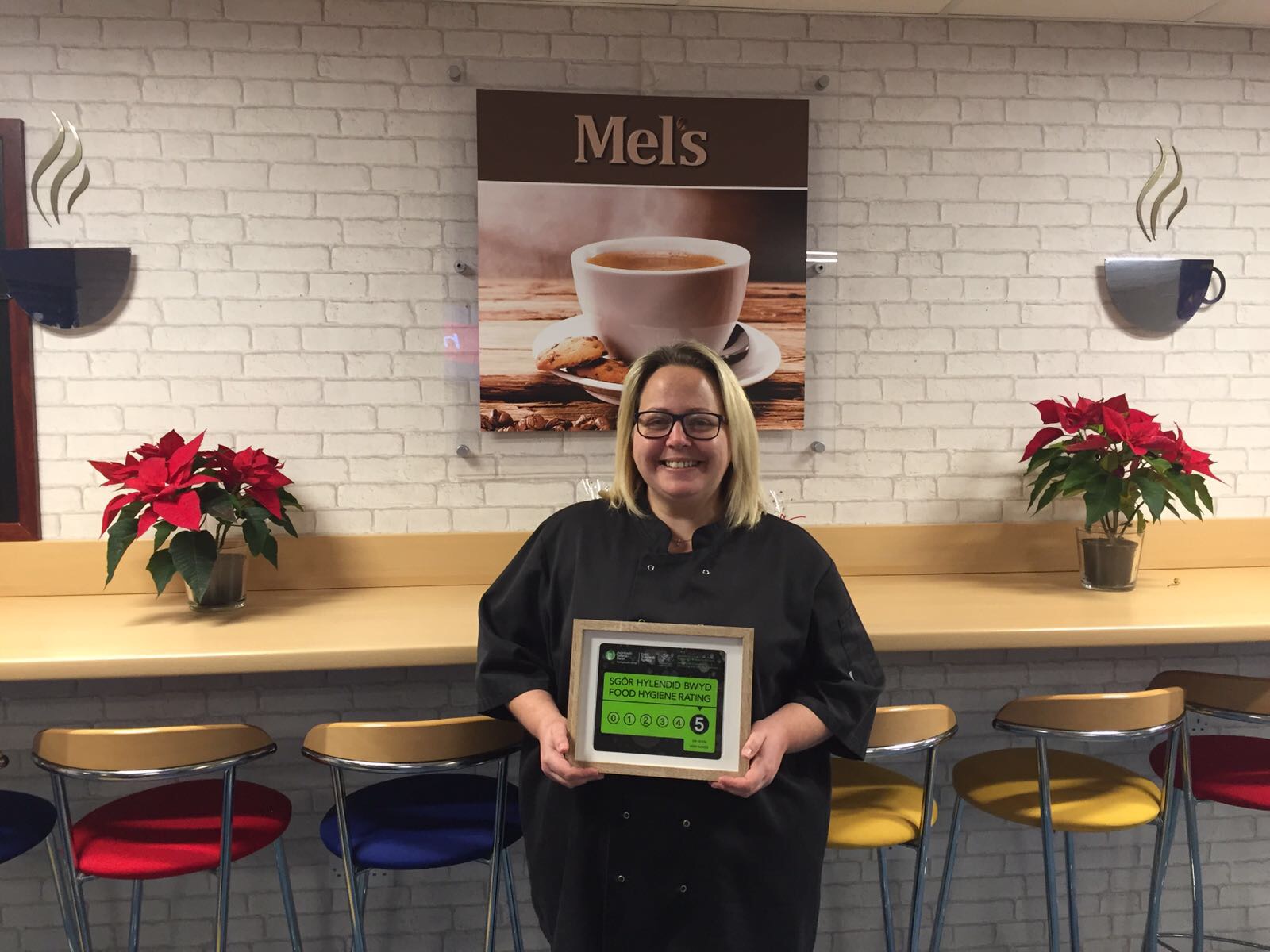 Melissa Ringham, owner at Mel's Café, takes food hygiene standards 5-star seriously!
When you are in the catering business, it's not just about producing delicious, wholesome food, which Melissa Ringham, owner of Mel's Café at The Business Centre (Cardiff) Ltd, is famous for. It's also about ensuring that the food you produce and the environment in which you produce it, meets the regulations set by the Food Standards Agency. In other words, you have to take food hygiene pretty seriously.
Mel's Café was recently visited by one of the food safety officers from the Vale of Glamorgan, and was given the top accolade of 5, which, in the Food Hygiene world, means that Mel is up there with the best.
The Food Hygiene Rating Scheme (FHRS), is a UK and Ireland wide scheme that rates a wide range of businesses, on how serious they are about hygiene.
As you can see, Mel is really proud to have the important Green and Black Certificate to show her customers just how seriously food hygiene is to her. To find out more about how the system works you can visit the website www.food.gov.uk/ratings.
Mel's café can be found on the Ground floor of The Business Centre on the edge of Barry, Dinas Powys and Sully. Mel's is open to the public as well as catering for The Business Centre's clients. Mel also caters for conferences & meetings, and just needs a few days' advance notice.
To find out more about what Mel has to offer call: 01446 704428.