We're always delighted when a client in our business family here at The Business Centre (Cardiff) gets some exciting news, which is why when we heard about Pier Consulting's first fully qualified apprentice, Melissa Smart, winning the Electrical Apprentice of the Year Award, we wanted to share it with you! Paul Ingram, the Managing Director at Pier Consulting had the honour of presenting the BESA Cymru / Wales Electrical Apprentice of the Year award to Melissa!
The Flexible Apprenticeship Scheme was set up in 2014 as a way for companies to take on quality apprentices without the commitment of a 3/4 year duration of work needed to take apprentices on directly. Pier's registered training provider BESA Apprentices works with the Cardiff & Vale College to provide teaching and pastoral care for apprentices in Wales and the South West, whilst Pier make the connections to organise on-site placements as well as the payroll and admin that comes with taking on an apprentice.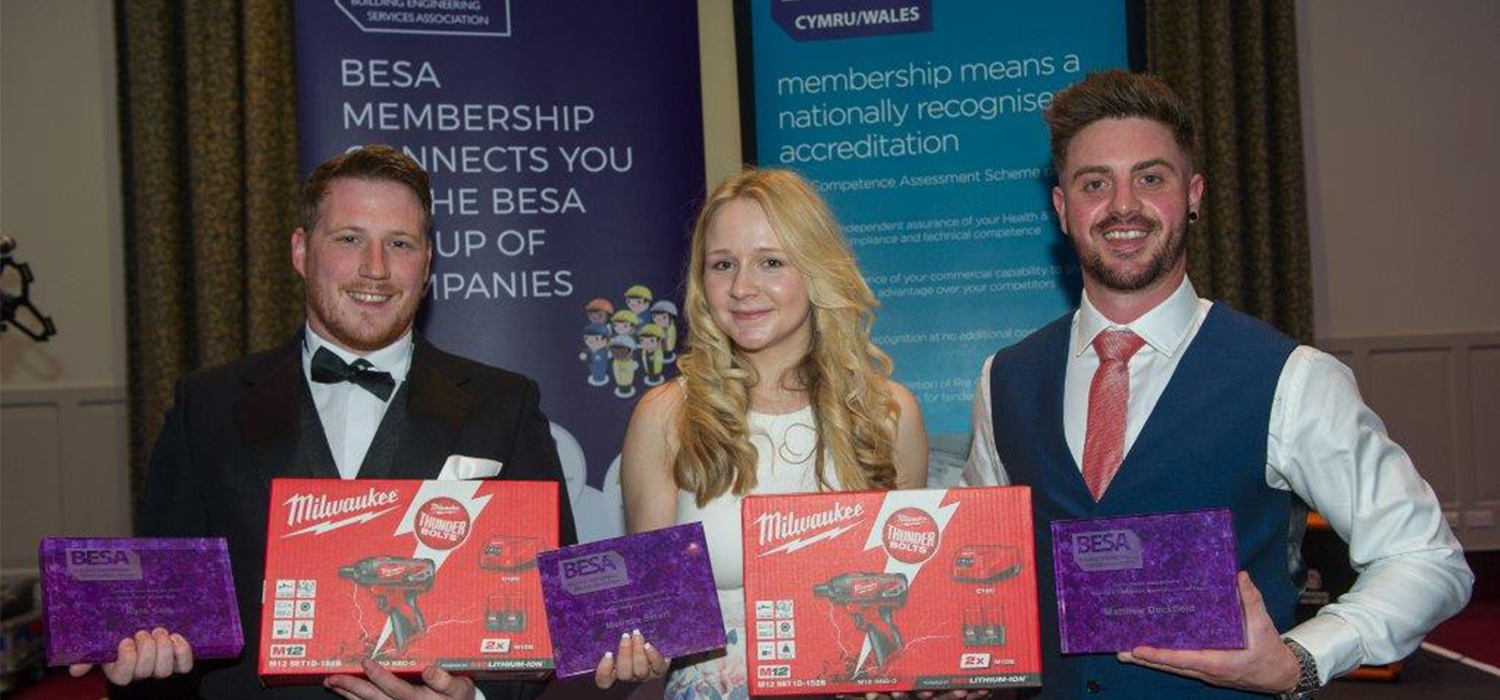 In the electrical and engineering industries, it's still not very common to see women onsite or operating tools and initially Melissa was advised against taking up a role in construction or in electrical engineering at college and was instead encouraged to study engineering at university. However, Melissa was dedicated to gaining on-site experience. As she said herself: "I think to be able to run or design a job it's important to know how to do it from the ground up. That way you know the problems that can occur on site and you know exactly what you're talking about. It also helps to earn people's respect and to prove yourself"
Melissa's first placement was with Pier's client Weston Electrical & Mechanical Services Ltd where she assisted on site at Cardiff Pointe and Talbot Green. She worked with Electrical Project Engineer Kevin Watts at Weston who commented "The construction industry can still be a daunting prospect for women but Melissa's positive attitude and hard-working mentality meant she was a respected member of the team."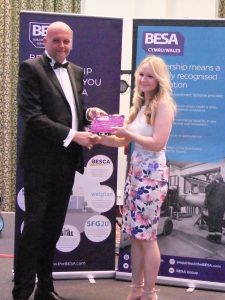 From Weston, Melissa moved onto working with Phaze Electrical Ltd on a 600 bed student accommodation site; where she was the first female electrician on any of their sites. Melissa quickly proved her abilities and progressed onto helping in the office as well as tasks such as checking rooms for defects and testing at the end of a project, which therefore equipped her with the necessary skills to complete her AM2!
Melissa has now been taken on full time with Phaze and her drive and determination has been recognised by her training co-ordinator, Beth Thomas, at BESA Apprenticeships as well as by Phaze! Her future ambitions lie in project management and has the will to make this a reality!
Congratulations to Melissa on her amazing award and Pier Consulting for such a flying start with their apprenticeship programme!