You might remember we hosted a Fundraising Bonanza to raise money to install a public access defibrillator with Welsh Hearts here at The Business Centre. Welsh Hearts are responsible for more than 1,200 defibrillators in public and communal spaces in Wales.
As Welsh Hearts are a charity, they required that we raised a minimum donation of £995 to install a defibrillator here at the centre. Then in addition to installing the defibrillator, Welsh Hearts also provides free ongoing CPR and defibrillator training which is led by an experienced First Responder. They also offer free electro pads as well as ongoing care and maintenance of the defibrillator. Due to the amazing generosity of our community here at The Business Centre, we managed to raise an amazing £1,134.96 for Welsh Hearts!
We're really excited to announce that the Public Defibrillator has been delivered by Welsh Hearts and has been installed at The Business Centre! To ensure that our local community gets the most out of the defibrillator, our entire team has been trained in CPR and how to use the defibrillator by Welsh Hearts! A trained First Responder led a training session with our team on 29 January here at The Business Centre.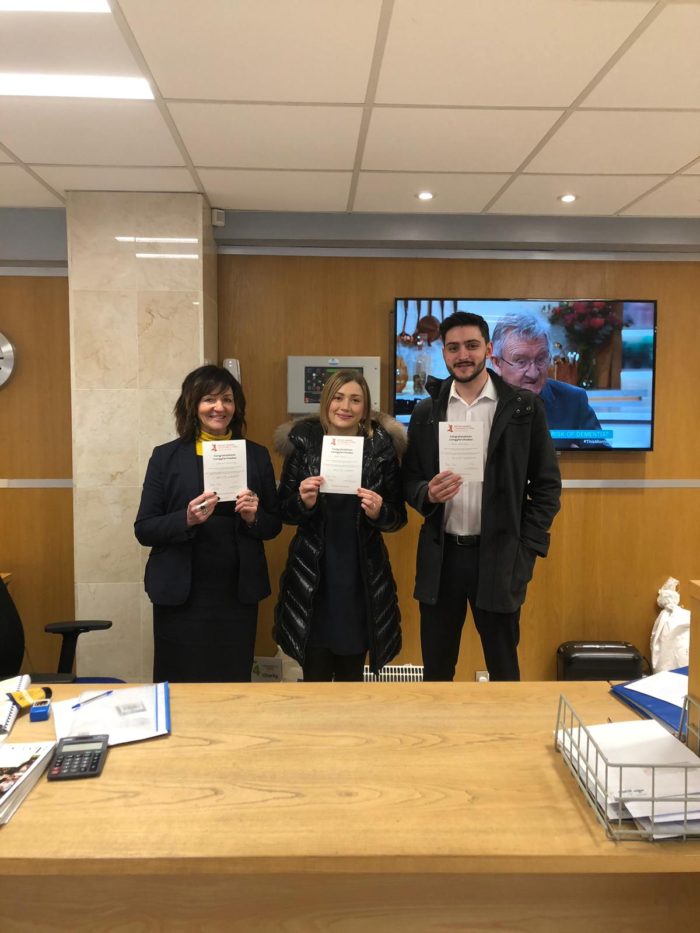 Hopefully you don't find yourself in need of a defibrillator, however, these pieces of equipment are lifesaving and can be used to help resuscitate someone in cardiac arrest and increases the chances of survival from just 3% to an amazing 47%. So, if you should find yourself in need, the public access defibrillator at The Business Centre is free for anyone in our community to use alongside our fully trained team!
Don't worry if you can't immediately find a member of the team, there are detailed and easy to follow instructions next to the defibrillator.
Thank you so much to our community who've helped to raise the money we needed for Welsh Hearts and to install the defibrillator here at The Business Centre!
Categories:
Charity