Skyhawk Global  joined our business community in July 2017. Andrew East created Skyhawk Global in February 2015 and Rudi Ferreira, joined the venture last year, bringing a wealth of his own expertise to the company. In combining their vast expertise and their backgrounds, they have quickly built three operating divisions of Skyhawk Global: Bio-remediation, bio augmentation products and trading & consultancy.
What a year Skyhawk have had!
Over the last year, Skyhawk have been incredibly busy with lots of travel, trade shows and networking events and having a space at The Business Centre, has allowed the team to fully focus on expanding their brand. They have focused on the market development of their operating divisions and flagship product brands: 'HydroEater', 'Biochem' and 'Nu-Eco'. HydroEater is for the bioremediation of Brownfield sites and Contaminated Land; Biochem are Bio-Augmentation products and Nu-Eco is a new range of 100% Natural, Biodegradable and vegan friendly cleaning eco solutions.
As well as launching their new ranges, they have also won several awards and accolades for their products including: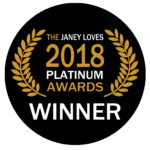 Zokit Award Winner for Environmental Excellence
Platinum Awards 2018 (GOorganic Festival in London): Winner in the Natural Cleaning products category and a Gold Award for our Nu-Eco Laundry Gel.
Finalist in the Land Management Award at the Contamination Expo 2018 exhibition at the NEC.
They have also undertaken a major rebranding of their logo, as well as their HydroEater product ranges. They've received their stock and are storing with our sister company, Masons Self Storage. They also have begun working on their first few major contracts in their Bioremediation Operating Division. Plus, their Nu-Eco and Biochem products are also starting to roll off the shelves!
We are absolutely delighted that the combination of having an office with us here at The Business Centre and flexible, self-storage space at Masons Self Storage, has contributed towards such a busy year for Skyhawk and their new companies. Skyhawk are definitely one to watch, as they are currently thriving!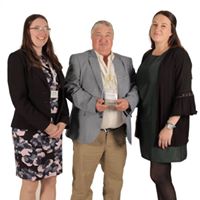 Skyhawk Global are just one of the many interesting businesses that are part of The Business Centre business family. Whether you're looking for meeting rooms, use of our call answering service or co-working space, we can perfectly tailor a specific package for almost any type of business from freelancers to teams of 14. Plus, all The Business Centre residents can take advantage of our free 5* onsite gym as well as a delicious home cooked meal from Mel's!