As many of you will know, here at The Business Centre (Cardiff) Ltd, we absolutely love getting involved in our local community! From fundraising to install a Welsh Hearts Public Defibrillator here at the centre to hosting Barry Bake Off for Macmillian Cancer Support; we're always looking for ways to get involved!
Which is why we're excited to announce that we're sponsoring two events in the Vale this summer in partnership with our sister company, Masons Self Storage!
Belle Vue Music in the Park
Belle Vue's Music in the Park Festival in Penarth has been a highlight of the year for over a decade! We go every year and we're delighted that this year it will returning to its roots as a simple event, where you'll just need a picnic blanket and expect some fantastic music from local bands!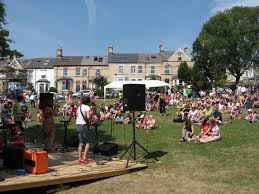 If you're looking forward to an afternoon of dancing, then you'll have plenty to enjoy! There will be a range of local bands performing throughout the afternoon, including all the summer festival classics that will have everyone up on their feet and dancing to live music!
The event is organised and hosted by Friends of Belle Vue who have been dedicated to the creation of a family-friendly community space in Penarth. Plus, thanks to the love and dedication of Friends of Belle Vue, the park has been awarded the prestigious Green Flag award year after year!
Music in the Park is a day that is guaranteed to be fun for all the family with live music performances taking place all afternoon! Tickets are £5 for over 16s, get yours here.
9 to 5 Musical at BillBoard Ensemble
Taking inspiration from the Dolly Parton book and film, 9 to 5, the talented group at BillBoard Ensemble present 9 to 5: The Musical at The Memo Arts Centre! Featuring music and lyrics from the Country Queen, the show is sure to be unforgettable!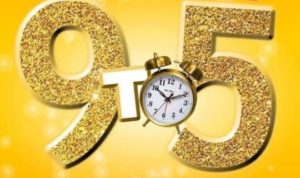 BillBoard Ensemble was founded in 1996 and is Barry's premiere Amateur Dramatics company! However, there is nothing amateur about this company; they have been wowing local audiences for years with such hit shows as: "Anything Goes", "Crazy for You", "Me and My Girl", "Little Shop of Horrors", "Thoroughly Modern Millie", "Copacabana" and an annual Christmas pantomime. You might remember that we also supported their Christmas pantomime last year of Beauty and the Beast!
In addition to the main ensemble, they also have a large junior section, which also regularly performs!
With almost 100 members, spectacular scenery and costumes, large orchestras and an abundance of talent, a BillBoard Ensemble production is a feast for all of your senses!
It's only on for a short run, so make sure you don't miss out! Tickets: Full £15, Concession £12, Group (2 adults, 2 concessions) £48. Book yours here.
Both events are sure to be fun for all the family and absolute highlights in the Vale this summer! Make sure you don't miss out!