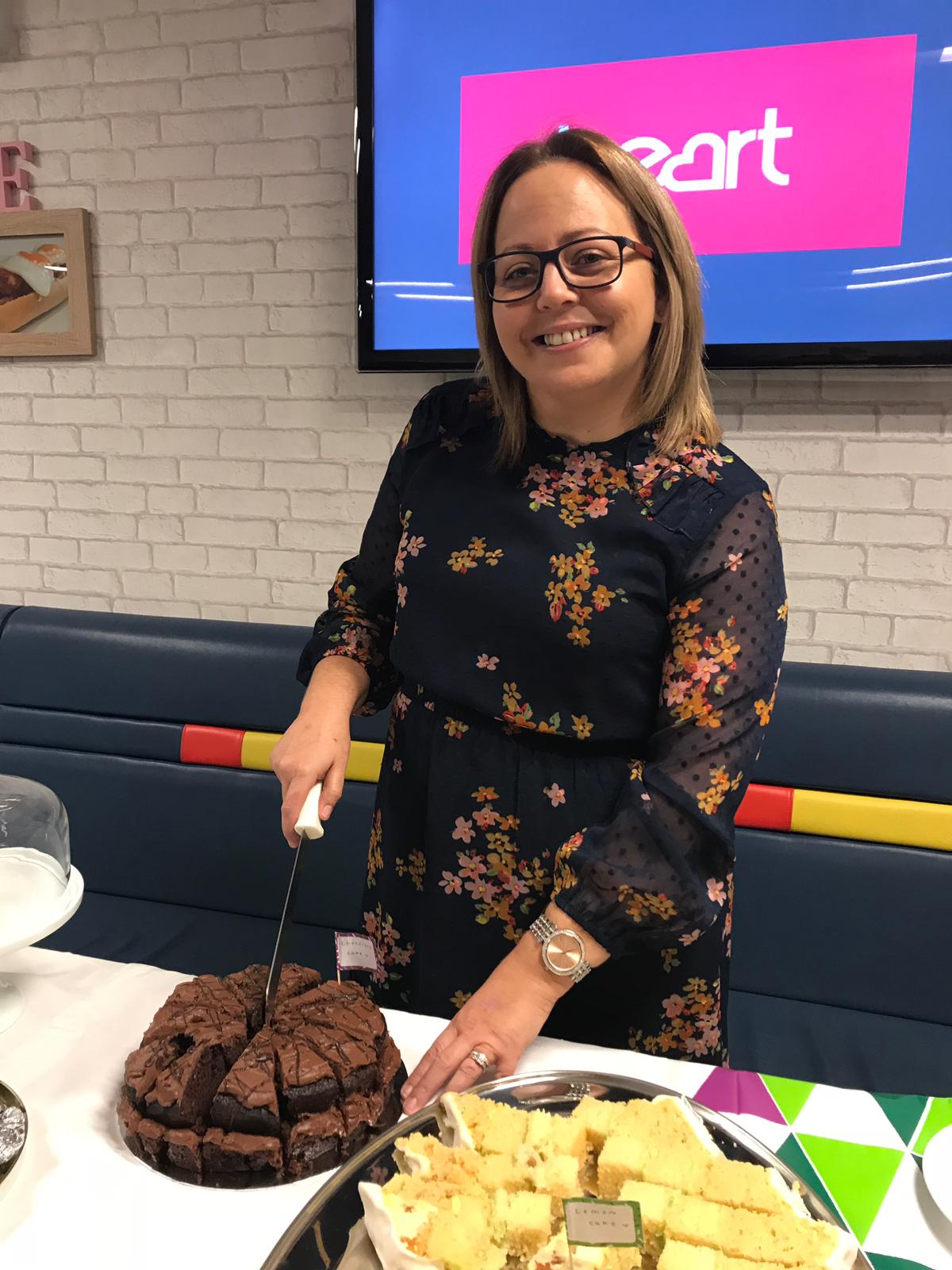 With the New Year in full swing, there's never been a better time to push yourself on those resolutions that you've been thinking about. However, it's easy to get lost in the New Year/New You rhetoric and put lots of pressure on yourself to lose weight instantly rather than to get healthier. Here to bring you some inspiration is our lovely Mel, of Mel's Café, who has been on an amazing journey over the last 8 months and has lost 4 stone of her 6 stone goal! Dedicated to becoming a happier, healthier Mel by her 40thbirthday in June, she has thrown out the yo-yo diets and committed to an overhaul of her eating habits as well as joining Slimming World Cardiff for that extra motivation and support.
When Mel was 19, she was diagnosed with Polycystic Ovary Syndrome and was told by her doctor that she would never be able to have children and would always be overweight. How wrong was that doctor? Today she has a beautiful daughter Mini Mel (AKA Abi) and has never felt better physically, although it wasn't always plain sailing. Over the years, she's tried all of the yo-yo diets from low calorie to low carb diets and everything in-between, but after an initial weight loss, she would lose interest and would be back to where she began.
According to research, fad diets appeal to a wide range of people as they often produce quick, dramatic results however these are often dangerous and detrimental to your health. Plus, they don't really address any underlying eating habits or triggers, by skipping over the part of getting healthy, these stylish 'fad diets' will never work long-term. They appeal by promising quick and easy weight-loss as opposed to addressing lifestyle or eating habits. Which is why for real change and weight-loss, it will only ever be properly achieved by tackling your eating and lifestyle habits head on like Mel has!
Always keen to pop into Mel's, we met Mel for a coffee and asked her for her top 5 tips to a healthier lifestyle!
Mel shared with us how her love of food and busy lifestyle led to her weighing almost 18 stone and how her self-confidence had plummeted. Christmas 2017 was when she decided she'd had enough and her sister recommended Slimming World to her, but it wasn't until February 2018 that Mel was ready to join. However, once she began and lost 6 pounds her first week, Mel was hooked!
Mel's Top 5 Tips:
Take a look at your lifestyle
I reached this weight by eating a lot of take away and not eating proper meals. I was cooking at work all day so once I got home, cooking a proper meal was the last thing I wanted to do. On top of that, if I was busy at work, instead of sitting down to eat a proper meal, I'd grab some crisps or a bar of chocolate instead. Now I make sure that I have time for a proper breakfast and lunch.
Plan your meals in advance
By coming home tired and fed up of cooking, thinking about what to cook for an evening meal felt difficult. However, now I make sure that I plan weekly evening meals. I enjoy the meals from Slimming World and they're great for all three of us to eat!
Stick to your shopping list
By having a weekly plan for dinner each night, it makes it easy to compile a shopping list and then when I'm in the supermarket, I'm really strict and stick to the list of what I need for our dinners. Plus, never go to the supermarket hungry! You're more likely to dip into the snack aisle and wander from the list!
Exercise
Working at The Business Centre and having the free gym onsite is perfect, I can go to the gym before we open or after I've closed the café down and the equipment is all state-of-the-art and has showers & changing rooms – it's so convenient! The Business Centre's onsite gym is free for all residents and is accessible 24/7!
Find yourself a support system like Slimming World
I'm enjoying the support network and the accessibility of Slimming World Cardiff so much more than I expected! It's so motivating to keep seeing the pounds falling off each week. I really enjoy the food that I'm eating and I'm making sure that I'm eating proper meals. Plus, a few of my customers are doing Slimming World too so I'm able to help them make better choices when they come into the café!
Mel's 40thbirthday is in June and she's committed to losing another two stone by her birthday, we think she's looking absolutely fantastic and have no doubt that she'll reach her goal weight!