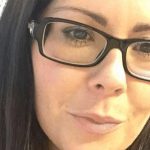 Of course, we know that there are plenty of fantastic reasons to live and work in Barry, from our award winning beaches to the bright lights of our funfair! However, that's not all. Barry is brimming with business talent too! Recently, Wales Online released its top 35 under 35 in Wales list for shining stars in business and we're delighted to celebrate so much talent in Wales AND see that there are some local business success stories being recognised too!
We're especially thrilled to see Dr Catherine Williams, who is the Director of Vale Skin Clinic, based here at The Business Centre on the women's list of top 35 under 35. Catherine has a busy schedule, working as a GP four days a week and then running Vale Skin Clinic who specialise in Dermalux too! We recently wrote about Catherine in our Customer of the Month series, find out more about her here. Success must run in the Williams family, because her brother, Richard Williams, is featured on the men's list! Richard founded Vale Veterinary Centre two years ago and won Vet of the Year in the whole of the UK within his first year!
Other great business success stories from Barry include Toni Leigh Hall, Toni set up Banter Cards from her spare bedroom and now she employees five members of staff with a shop in Cardiff! Whilst Hannah and Sophie Pycroft created Spectrum Collections, a range of vegan and cruelty free make up brushes! Their brushes have become renown with celebrities and make up artists alike and have been used on the sets of some of Britain's most popular TV programmes including The Only Way is Essex, Hollyoaks, X Factor and so many more! After starting their business from their garage at their home in Barry, they have taken the make up world by storm and are a true business success story whilst providing a cruelty free product!
We're so pleased to see local talent being recognised, it's such an inspiration for our thriving business community in the Vale of Glamorgan! If you want to read the full Wales Online lists, here's the list of top Welsh business men and click here for top Welsh business women.
Categories:
News