The Business Centre is taking part in Wales' Biggest Tea Party, and we'd love for you to take part!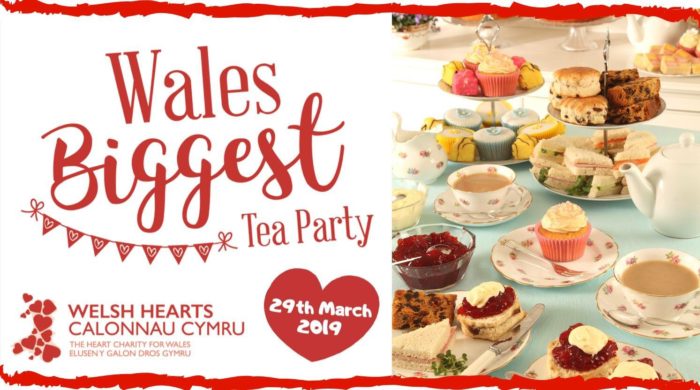 Wales' Biggest Tea Party is being organised by Welsh Hearts in order for them money to keep doing their very important work of making defibrillators more publicly accessible in Wales! In addition, they hold vital Heart Screening events as well as CPR training days, like the one our team took part in!
As you may know, Welsh Hearts are a charity close to our hearts and back in September 2018, we held a fundraising bonanza which raised over £1,000 to install a defibrillator here at The Business Centre which is available to the public between 8.30am – 5.30pm, Monday to Friday!
We absolutely love how our clients here at The Business Centre come together to raise money for our local community and get involved with charity events. We're absolutely sure that we will also raise lots of money for Welsh Hearts!
We will be donating a few cakes on the day, plus Mel will be baking cupcakes and brownies to donate too! To truly make it a tea party, we will also be providing tea and coffee. Make sure you don't miss Wales' Biggest Tea Party and pop into Mel's Café. We can't wait to see you there!
If you'd like to bake or bring in a cake to donate to the Tea Party, just speak to Mel this week!