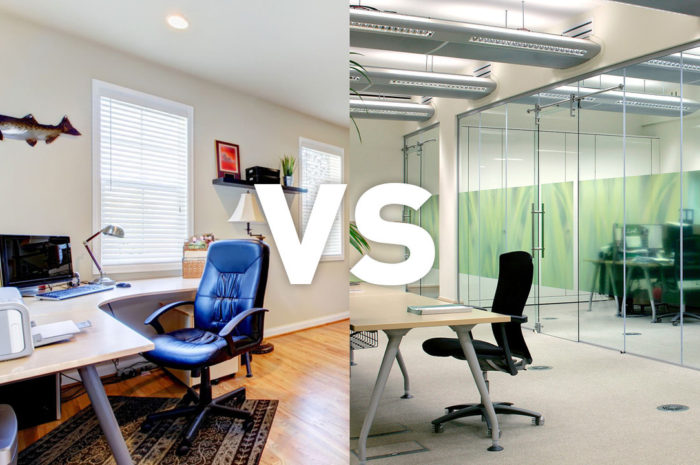 With lockdown measures finally starting to ease, Wales is making tentative steps towards getting back to normal. But are you part of the 60% that want to continue working remotely once the pandemic restrictions lift?
A survey conducted by adzooma revealed of the almost 450 workers they interviewed from across the UK, that 93.9% thought they could do their role just as well from home. Although 63.6% interviewed miss working in an office, with the majority citing socialising as the main reason why.
Before the COVID-19 outbreak, a Workplace Intelligence report showed that 69% of employees felt that working remotely would improve their work and their personal lives. Now, according to the adzooma report, 60% of people surveyed said they would continue to work at home if they had the choice. What's more, 52.6% said they don't want to return back to a normal office after lockdown ends.
The traditional leased office as we know it may be gone forever. Even once we go 'back to normal' after the pandemic has passed the worst, new health and safety rules regarding social distancing and hygiene will change the way an office will operate. It's very unlikely that all businesses will switch to 100% remote working but we're sure that they will have to become more flexible and will rely on adaptive spaces to support remote workers.
Flexible Working in the Future
Over the last few years, we have seen a huge rise in co-working or serviced office spaces. This modern and flexible approach to office space provides customers a whole range of benefits such as shorter leases, speedy broadband and a range of free amenities such as free parking or onsite health facilities. Unlike traditional leased office space, serviced offices and co-working spaces tend to offer tenants flexible or membership-based payment options as well as space for hot desking and collaborative spaces, like break out areas.
Whilst co-working has become synonymous with trendy freelancers – and with over two million freelancers registered in the UK, the idea of smaller, cheaper and more flexible workspace is probably very appealing – it's not the whole story. In fact, large and established businesses are taking advantage of the benefits of serviced offices. These spaces offer organisations the flexibility to cut costs without compromising on the quality of their workspace whilst also being able to offer a host of 'perks' to their staff, provided by the serviced offices.
In addition to the services and amenities offered by serviced offices, there's also the benefit of the mix of different people and industries, creating 'creative clusters', with multiple tenants cohesively working together with a mix of skills.
With so many benefits in working with a serviced office for freelancers and larger businesses alike, it's no wonder that we're seeing a boom in serviced offices and the demise of the traditional, leased office space. If you're still not convinced, take a look at the pros and cons of leased vs. serviced offices here.
Alternatively, if you're looking to keep your business looking professional and online through the pandemic and beyond, have you considered a Virtual Office? A virtual office has many of the benefits of a serviced office such as a call answering service, mail and parcel reception, mail forwarding as well as a business address and access to a wide range of business support services.
Is working from home costing you money?
Although there's sure to be a shift to flexible and remote working in the future, it's important to be aware of the legal and financial implications. Have you considered if working from home is actually costing you money? HMRC recommends that you check in with lots of different people to make sure working from home is actually allowed, such as with your landlord or mortgage provider, as well as your insurance provider who may not insure your business-necessary goods like your computer under your regular home or contents insurance.
Here at The Business Centre (Cardiff), we have seen an increase in enquiries from businesses moving away from a traditional office space and are looking for a more flexible solution in our serviced offices. Interestingly, we have also seen an increase in virtual office packages. Businesses have had to adapt and shift towards new methods of working remotely but still need to make that perfect first impression, with a central CF postcode and calls handled by a professional team!
Lockdown has shown us that there is still a demand for professional office services and office space, however, many of us now know that we can work in a much more flexible way.
If you're likely to be working remotely for the foreseeable future and you're looking for a space to help your business grow or the space to be productive, even in these unprecedented times, why not contact our team today? With a range of flexible options, The Business Centre (Cardiff), could be the perfect solution for your remote working needs.
Email our team to find out more at: [email protected].