The global commercial real estate sector is rapidly changing as more businesses are choosing flexible offices over traditional options. This new "flexi" concept is growing in popularity among all types of businesses, from independent professionals, startups and freelancers to large, multinational companies.
If you own a small business, we have good news for you. You are operating in exciting times because flexi offices make it more possible than ever before to achieve business expansion, growth and success! Read on to find out how.
But first, a simple definition
A flexible office is a professional setup where businesses or individuals share an open-plan workspace with others – these are called coworking offices. You can also rent a private office, away from others, if you value privacy and less noise. Both options come with flexible contracts that can be cancelled or extended quickly and hassle-free.
Offices adjust to your changing needs
If you're working hard to make your business reach new heights, you need an office space that can adapt to the possibility of expansion. The last thing you need is a long-term contract that locks you in for 12 months or more. With a flexi office, you can start small by renting a co-working space on a month-to-month basis.
If your business begins growing, you can almost immediately switch to a private serviced office – this has a bigger floor space and offers a short three-month contract that you can easily extend or cancel, depending on your business's needs. In other words, you don't have to wait months and months for a contract to end before moving into a new office. Flexible offices give you room to expand without the long-term commitment and easily adjust to your ever-changing needs!
Accelerates productivity
If you own a small business, chances are you know the challenges of working from home. Although it may have seemed convenient at first, many people soon realise it's a hotbed for distractions, making it hard to stay motivated and focused. In turn, this can significantly reduce productivity and affect business growth. Now that flexi offices are more widespread, many people can make the switch because it is much more affordable than a traditional office setup. The result is a boost in productivity as these flexible options provide access to a fully-furnished office space that's clean, spacious, comfortable and equipped with infrastructure that sets them up for success!
Communiticate, collaborate and build
Networking is a vital part of growth, especially for small businesses – it allows you to build client lists, recruit talent and find like-minded people to share ideas and collaborate. In contrast, working from home or a traditional private office cuts off this essential interaction, making it challenging to foster working relationships.
Fortunately, flexible offices exist in an environment where networking is easy, encouraged and natural. This is especially true if you're renting a coworking space where other businesses share the same office as you – the open-plan layout and design allow you to communicate and build valuable relationships .
Encourages creativity, positivity and camaraderie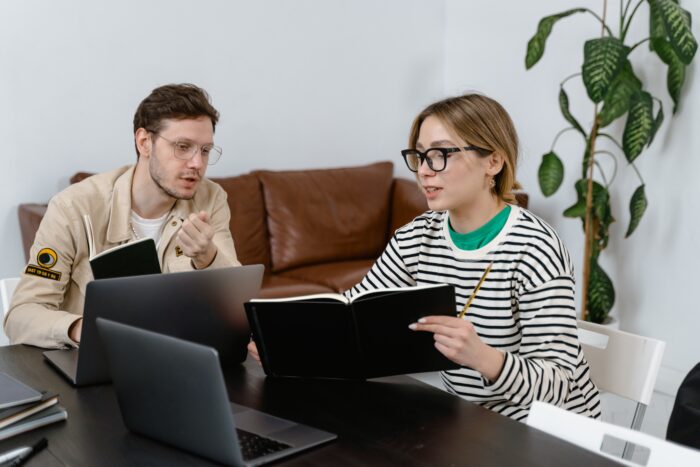 Are your team members motivated and excited to succeed? If not, the growth of your small business is likely to suffer. A great way to improve team morale is to invest in a work environment that encourages creativity, positivity and camaraderie. Thankfully, this no longer means you need to sign a long-term contract for a premium office space.
Instead, you can opt for a flexi office and enjoy a modern space with big windows, natural light, trendy decor, executive furniture and plenty of plant life. It will inspire your team, get them excited to come to work, and overall play a key role in your business succeeding. 
All-inclusive package for the ultimate convenience
Flexible offices typically offer the whole package, not just a standard office space. For a monthly fee, you get office maintenance, and professional services, such as IT support, administrative staff and receptionists. You also benefit from equipment and furniture such as phone lines, broadband connection, desks and chairs. At The Business Centre (Cardiff Ltd) we throw in a little extra, such as a newly renovated meeting room, a 24/7 gym and a cafe that creates delicious meals throughout the day! By going the extra mile, you can rest assured that setting up your business at The Business Centre positions your business for growth and success!
At The Business Centre, we take care of you while you take care of your business and focus on its growth! To find out more about our flexi offices, please contact the team on 0800 634 9920 or drop us an email at: enquiries@thebusinesscentreonline.co.uk
Categories:
Blogs