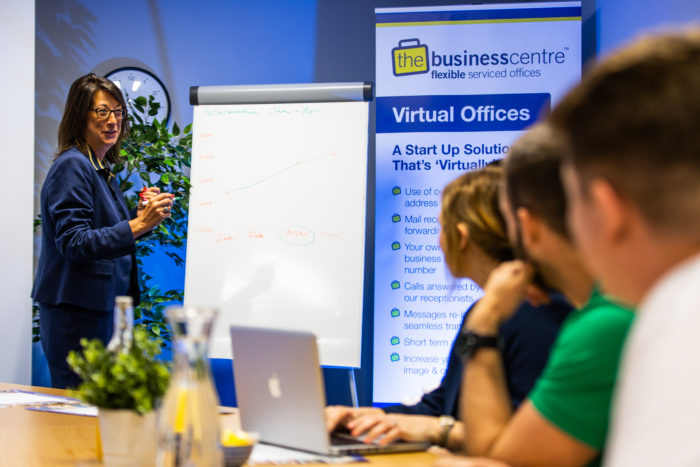 At the moment, with so many of us working from home, meeting clients, or having a catch up with our team can be tricky. Whilst jumping on Zoom or Microsoft Teams with a shirt thrown over your pyjamas can work for many scenarios, sometimes you just need that face-to-face meeting! However, finding a space that follows COVID-19 protocols can be difficult: a space that allows you to maintain social distancing and has the structure in place for the new health & safety regulations doesn't leave many options here in the Vale.
Did you know that here at The Business Centre (Cardiff) we have a newly refurbished meeting room that provides a professional environment to hold client meetings or check-in with your team? Our meeting room is big enough to hold meetings for up to six people whilst also allowing you to maintain social distancing! With plenty of hand sanitiser available and the room is cleaned before and after every use, our large meeting room is available for bookings now.
Why Hire a Meeting Room at The Business Centre (Cardiff)?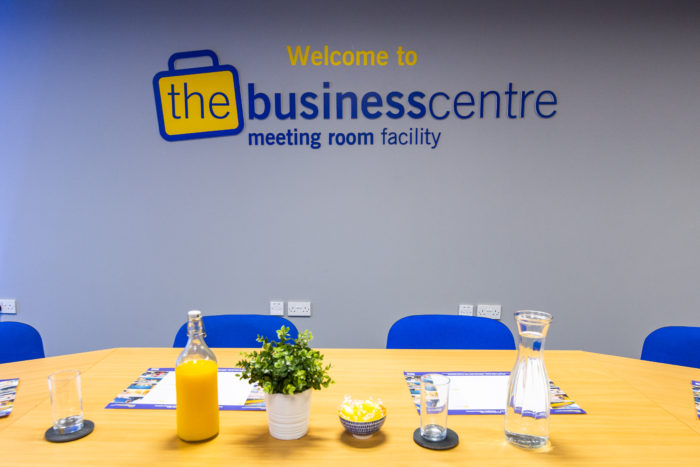 Our meeting room comes with top of the range tech equipment, including projectors and free WiFi, free onsite parking for you and your guests, as well as your own dedicated Conference Co-ordinator to ensure everything with your meeting or event goes according to plan! Our meeting room has also recently had a mini makeover and we have added a few extra small touches to make the room more inviting to our customers, clients, and visitors.
Plus, we have added new catering supplies, with mugs for tea and coffee, glasses and jugs for water, plus Twinings Tea, biscuits and squash. Mints and sweets are complimentary to the room and are included within the rental. However, at the moment, we are unable to provide teas and coffees due to the lockdown restrictions.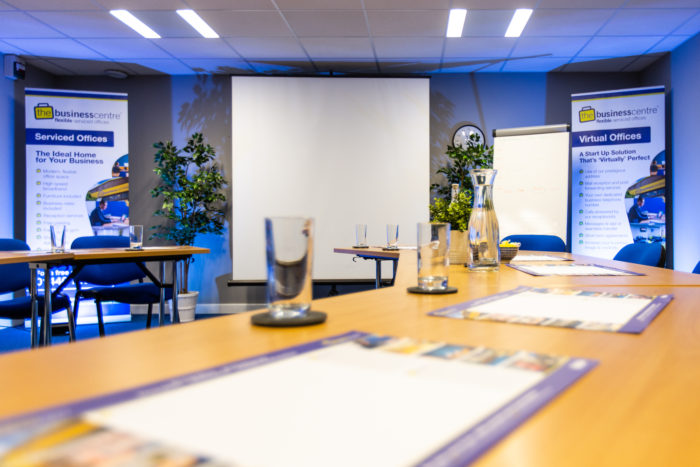 So, if you're looking for a flexible and convenient space to hold a meeting for up to six people whilst still adhering to social distancing regulations, then our revamped meeting room space would be perfect for you!
Our meeting room is light and spacious, plus we have full disabled access as well as a disabled toilet on the same floor. It is also fantastic value and is available to hire on flexible contracts from hourly to full days.
What's Included in our Meeting Room Hire?
Reception and break out areas
Free Wifi
Flip charts
Projectors
Dedicated conference co-ordinator
Room layout adaptation (depending on your group)
Free onsite parking
Mints and sweets
Here at The Business Centre (Cardiff), we take health and safety incredibly seriously and like many other businesses across Wales and the World, we are implementing strict hygiene rules across our entire facility to comply with the Government's guidelines.
So if you'd like to host your own professional meeting, secure in the knowledge that you're able to safely social distance, contact our lovely team at The Business Centre (Cardiff) on 0800 634 9920 or drop us an email at: [email protected]