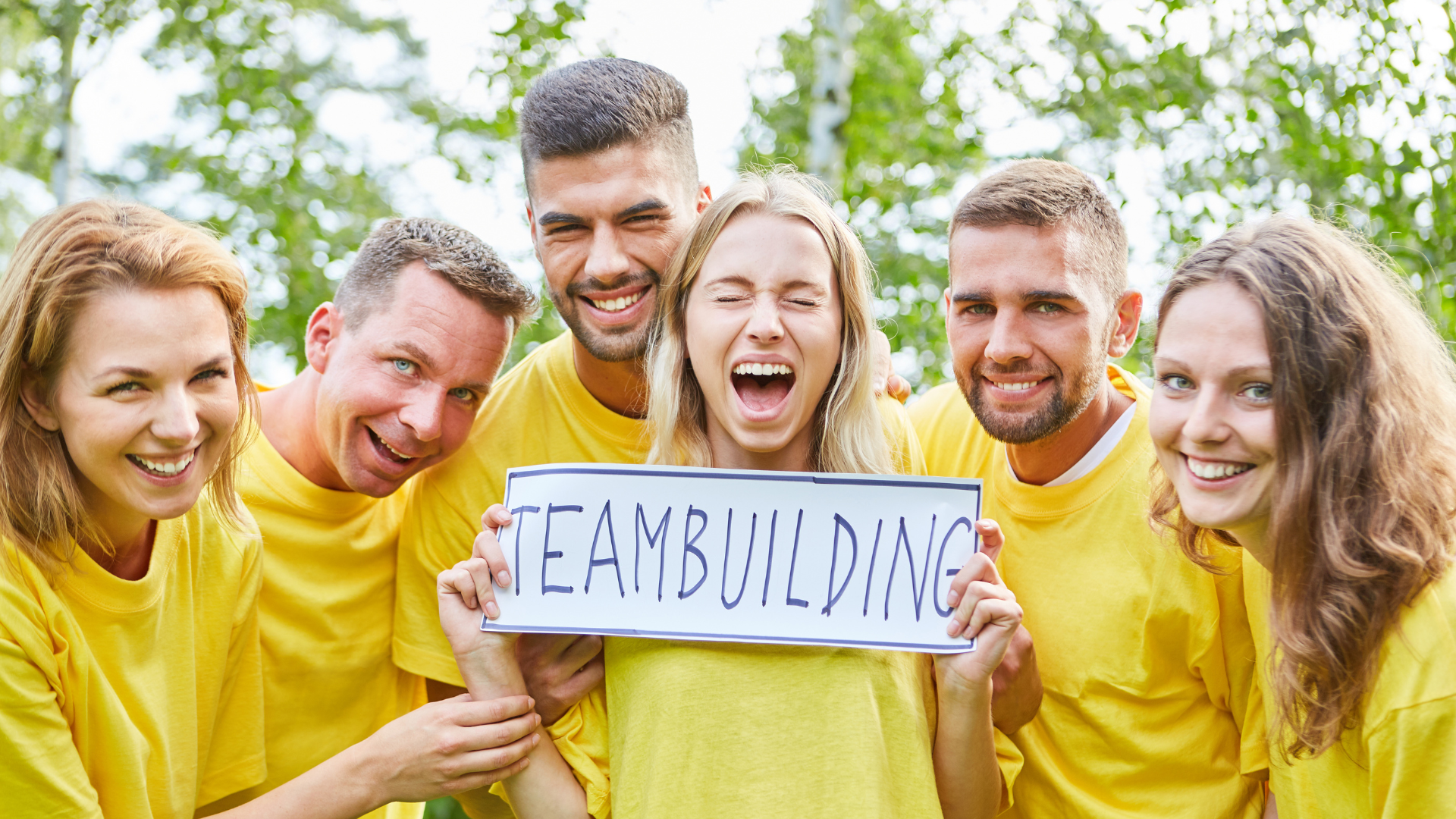 Are you on the lookout for some exciting team-building ideas right here in Cardiff? Well, you're in good hands because we at The Business Centre (Cardiff) Ltd know Cardiff like the back of our hand. We're right at the heart of it all, just a short 10-minute drive from both Cardiff City Centre and Cardiff Airport.
So without further ado, let's help get your planning underway with our list of the top 5 Cardiff team building activities. It's time to bond, boost spirits, and create lasting memories!
Flight Club Cardiff Brunch Social
If you're searching for laid-back team building experiences in Cardiff that guarantees a quick yet enjoyable time with your colleagues, look no further than the Brunch Social at Fight Club Cardiff. Every Thursday and Saturday, Fight Club hosts thrilling 2-hour brunch sessions filled with dart competitions, unlimited mouthwatering pizza, and a bottle of prosecco per person. To keep things even more refreshing, complimentary carafes of orange juice are at your disposal – it's mimosa time!
Prepare to hone your dart-throwing skills and aim for the bullseye as you challenge your colleagues. This is team building at its finest, where fun, food, competition, and camaraderie converge in the heart of Cardiff.
Location: St. Mary Street
The Live Lounge
Few things have the power to unite a team like the magic of music. Welcome to the Live Lounge, a haven for music enthusiasts with an incredible lineup of live performances that kick off in the afternoon and carry on into the night. Here, teams bond through the universal language of music.
Doors are open seven nights a week, and resident DJs keep the party going until 4 am, making it the liveliest venue for teambuilding in Cardiff. So if you're ready to groove to tunes and belt out your favourite songs, let the Live Lounge entertain you..
Location: 9 The Friary
My City Hunt
Get ready for an exhilarating outdoor team building activity in Cardiff that's all about having a blast together. With My City Hunt, you will dive into mind-bending puzzles and adrenaline-pumping team challenges that are all facilitated through your smartphone. Connect with your colleagues while discovering hidden gems throughout the city on a self-guided tour.
At every stop, your mission is to solve a challenging riddle and uncover clues tucked away behind buildings and statues. If you happen to lose your way, fear not; you've got immediate access to real-time support through live chat. If you prefer in-person guidance, there is the option of dedicated team guides who will be right there with you throughout the adventure. Plus, you'll have access to live score updates and instant photo uploads, adding an extra layer of excitement and fostering some friendly competition. When it comes to adventurous team-building ideas in Cardiff, My City Hunt takes the cake!
Location: St. John's Gardens
Treetop Adventure Golf Cardiff
Gather your work squad and gear up for a fantastic round at Treetop Adventure Golf Cardiff. With two indoor mini-golf courses spanning 18 holes, it's time to ignite your competitive spirit as you aim for that elusive hole in one. After all that golfing excitement, you're bound to work up an appetite. Dig into delicious pizza and nibbles to refuel. Plus, cherish this memorable experience with complimentary photobooth access for some fun souvenir snapshots.
For corporate team-building activities in Cardiff, Treetops's Group VIP Experience Packages are the perfect choice. Take on one course or tackle both, and enjoy a package complete with nibbles, welcome drinks, a dedicated host, pizza, reserved space for 2 or 3 hours, and a memorable closing ceremony.
If you're planning your Christmas party, look no further! Treetop Adventure Golf Cardiff offers Festive VIP Experiences, available for bookings from November 6th to January 5th. A festive celebration like no other awaits!
Location: Level P3 St David's Dewi Sant
Welsh Games
Get ready for an uproarious Welsh-themed adventure that will have you and your colleagues in stitches. Picture yourself navigating through 9 zany games, guided and entertained by lively hosts who keep scores and ensure you're in for a day of unforgettable fun. This team building idea in Cardiff is an absolute standout, offering a unique blend of laughter, camaraderie, and a taste of the Welsh countryside.
Test your rodeo skills in Sheep Rodeo, race against your colleagues up the Brecon Beacons while dressed as dragons, and take aim at famous celebrities like Tom Jones and Dame Shirley Bassey with a light-hearted "missile launch" game, plus much more. Welsh Games is a whirlwind of hilarity that engages every member of your group. To top it off, the hosts capture all the madness with fantastic photos that you can cherish as souvenirs of your wild day out.
Location: Race Farm, Newport Rd
Team building Cardiff: Let the fun begin!
From thrilling outdoor activities to laid-back indoor experiences, Cardiff has something special for you and your team. So, gather your colleagues and get ready to explore the exciting possibilities around the city for your next team-building adventure!
Flexible office solutions at The Business Centre (Cardiff) Ltd
If you're in search of personalised flexible office solutions near Cardiff perfectly suited to your business needs, you've come to the right place. The Business Centre (Cardiff) Ltd specialises Serviced Offices, Co-Working Spaces, and Virtual Offices, all complemented by top-tier business services. To find out more, don't hesitate to reach out to our friendly team at 0800 634 9920 or send us an email at [email protected]. We're here to assist you in finding the ideal office solution for your unique requirements.