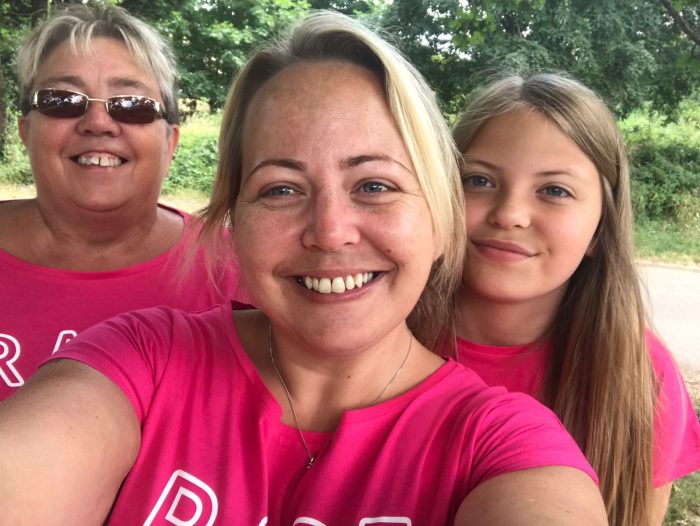 We really enjoy how much our little community comes together and cares so much for those who are in need or vulnerable! From Macmillan Cancer Support's Coffee Mornings to Movember and recently, Caremark Cardiff & the Vale of Glamorgan's Cupcake Day, our business family really comes together! 
However, at the very core of our family is Mel of Mel's Cafe! Not only is she running one of the best cafe's in the Vale which has been awarded the prestigious 5 stars certificate in food safety hygiene. She is always organising collections to take to local charities, cooking huge mountains of hot food to give out to the homeless and organising charity events for us all to get involved in here at The Business Centre!

Which is why it should come as no surprise that last Sunday, Mel, Mini Mel (AKA Abi) AND Mel's mother ran Race for Life in Cardiff to raise money for Cancer Research. They have raised nearly £500 between, what a family! 
Well done Mel, Mel's Mum and of course Mini Mel (AKA Abi).